Fiona
9th July 1998

I met Fiona back in 1990, and we've been married since 1993. (That's cutting a very long story short, but everyone who'd be interested in the long version will have heard it way too many times already.) Just one of the many reasons that marrying her was such a great move is that she looks like this: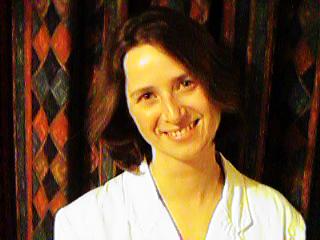 And this: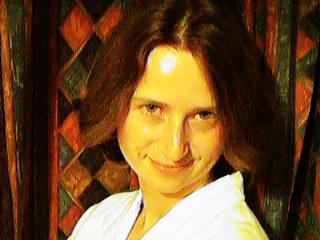 Fiona's a preposterously talented musician -- flute by profession, piano for fun, and more or less anything else she turns her hand to, including a regrettable tendency to play God Save The Queen over the top of an empty beer bottle at least once and often more at every single party we've ever been to.
With the arrival of Danny, Fiona's winding down the playing work for a while, in favour of a bit of teaching, and more interestingly, music copying work -- very high quality at a very reasonable price, using a program called Finale. You can email me if you're interested in having parts copied -- or indeed for any other reason -- on <mike@miketaylor.org.uk>.
While we're here, why don't we have another picture?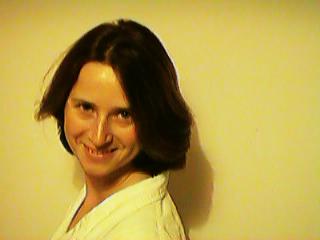 (She does like having her photo taken.)
Since the 1998 World Cup, Fiona's been taking more of an interest in football, and she can now correctly answer any football trivia question to which the answer is "Jurgen Klinsmann", though she might have trouble getting the doubled-up letters of his surname right.
By the way, Fiona is fortunate enough to have had a component of Herring -- the Homogenous Extensible Recursive Real-Time Interactive Network Game -- named after her. There's a module in there called fiona, which stands for File Input/Output Notational Abstraction, and it's all about being able to treat FILE*s, areas of memory, and potentially other storage resources uniformly for the purposes of reading and writing.
(There ought to be page about Herring on this site. The fact that there isn't is an oversight which I will remedy just as soon as I get around to it. (Alright, alright already, so it's tautologous.))
There are some more photos of Fiona, with Danny, on the family photos page.