My Three Boys, Plus Two
1st September 2002

I'm writing this one day after the birth of our third son, Jonathan Jack ``J.J.'' Taylor. My mum and my sister Lindsey dropped in for a visit today, and Lindsey brought her two children, also both boys (which means my mum has five grandsons and no granddaughters!)

I took this picture of all five boys sitting on the sofa together: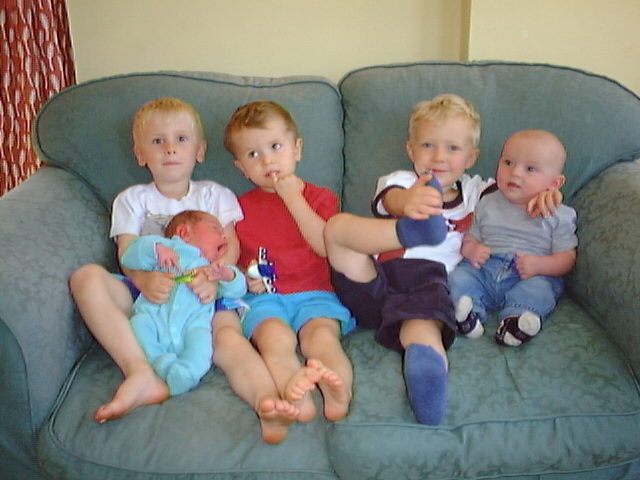 From left to right: Our eldest son Danny (41/2) holding Jonno (1 day); our second son Matthew (21/2); Lindsey's eldest son Max (3); and her second boy, Guy (six months).